Members
Uniquely in Ireland, The Gospel Project is not a subset of a larger choir, but a standalone 6-piece ensemble. At each and every wedding ceremony you are guaranteed six professional musicians – 2 male singers, 3 female singers and our piano player – and, barring last minute bookings or illness, it is virtually always the same 6 people. As were are all multi-instrumentalists, the line-up also provide guitar, violin, flute and percussion. So who are we?
Cathy McEvoy (Musical Director, vocals & fiddle)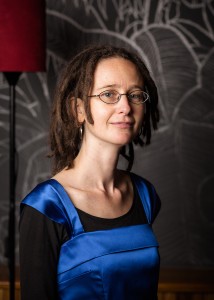 Cathy is a full-time musician, arranger and composer and has been playing fiddle for most of her life. She holds a Music degree (honours) from Trinity College, Dublin, and a Masters in Composition from N.U.I. Maynooth. She is Musical Director of  The Gospel Project,  Gardiner Street Gospel Choir,  Sandymount Gospel Choir, the Waltons School of Music choir, the Deparment of Enterprise Workplace Choir and the Portmarnock Singers. She is on the Artists' Panel for the National Concert Hall's Music in Mind programme, and has worked as a choirmaster at the Abbey Theatre , the Gaiety School of Acting, the Civic Theatre and with RTE Radio Drama.  In addition, Cathy maintains a busy schedule as a freelance fiddle player, performing with a great number of traditional, roots and bluegrass bands, including The Whole Hog, as well as the Dublin Symphony Orchestra, among others. Well-known artists with whom she has performed include the Manic Street Preachers, Mary Coughlan, Bill Whelan, Don Baker and Eleanor McEvoy.  Cathy's current EP, Letters to Loved Ones, was released in 2015 on the MOSCO Label.
Sadhbh O'Sullivan (Vocals)
Sadhbh O'Sullivan is a vocalist, musician and songwriter and has been performing in bands since her school years. She studied contemporary music performance at Ballyfermot College and Fontys Hogeschool in The Netherlands and holds a Masters in Community Music from the University of Limerick. To date Sadhbh has released two collections of original music to critical acclaim ('her voice sweeps along displaying folk and jazz nuances with the confidence of one who knows' – Eamon Carr). She has toured in Ireland, The UK, Europe and New Zealand, opened shows for the likes of John Spillane, Mick Flannery, Gemma Hayes and Kila and made an appearance on RTE's Other Voices in 2014. When she's not busy with her own music or The Gospel Project, Sadhbh can be found working as a session singer/musician, performing with her jazz duo Calliopa or facilitating songwriting and recording workshops with young people. You can listen to her music at www.sivemusic.com
Amy Kelly (Vocals)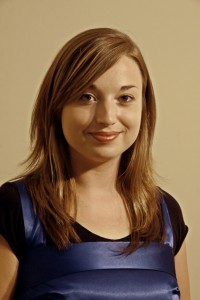 Throughout her school life, Amy was an active member of various choirs and harmony groups, performing frequently at ceremonies in the church of St. John The Baptist in Clontarf. On finishing, she promptly entered the Dublin cover-band scene, singing with different rock, blues and soul outfits. While studying Music Management in Ballyfermot College, Amy landed a job as a backing singer with a small Irish label which led to her performing in many venues in London, including Ronnie Scott's Jazz Club. In 2008, she went on to front Dublin based funk- soul extravaganza Upbeat Generation. Amy has given numerous vocal workshops in Loop Studios and her vocals can be heard on many original projects. She's currently performing all over Ireland with The Gospel Project and Upbeat Generation, among other wedding bands.
Danny Groenland (Vocals, flute & percussion)
Soul singer Danny learned his choral chops at a young age as a soprano with St. Bartholomew's choir. He studied Irish music in CCE Cluain Tarbh as a teenager and plays the traditional Irish flute and the bodhran. After some confusing years spent earning a Bachelor of Music degree from N.U.I. Maynooth and playing guitar in rock bands, he found his passion. Soul music. Performing and composing for funk outfit Mob Fandango encouraged him to front his own soul group, Danny G & the Major 7ths. Their debut album, 'Lovejoints', was released in October 2014 on Hipdrop Records.
Paddy Groenland (Vocals and guitar)
Yes, they are brothers!

Paddy is a multi-instrumentalist & producer, and has played in a variety of crossover bands like traditional Irish award winners Ensemble Ériu, Congolese guitarist Niwel Tsumbu's RiZa, West-African group Manden Express, Dave Flynn's Clare Memory Orchestra alongside Martin Hayes, groups Loah, Fehdah and Danny G & the Major 7ths – In these groups playing support to Thundercat, Hiatus Kaiyote, Taylor McFerrin, M People & Billy Ocean. Paddy released a solo guitar EP in 2016 and his folk/jazz group, Leafzang, released their eponymous album in 2011. He is the lead singer of Paj, his original 'blue-eyed soul' band that draws from R&B, jazz & world music. Known for collaborating across genres in a sideman role, 2019 marks the debut release of Paj and his stepping into centre stage.
A Fulbright student at the Berklee College of Music, Boston, most recently he completed a Masters degree in Global music & pedagogy at the Sibelius Academy, Helsinki, with research trips to North Brazil & Mali, West Africa.
pajmusic.com // facebook.com/pajmusic
Josh Johnston (Keyboards)
Josh Johnston is an accomplished pianist, organist, composer, arranger and singer and, over a 15 year career,  has recorded and performed live with many artists including Roesy, violinist David MacKenzie, Peadar King, and Kila. He has recorded five CDs under his own name (two with David MacKenzie).  He is a member of the Lazy Band and is the director of music at the Dublin Unitarian Church. More information can be found at www.joshjohnston.com.