Here comes the bride…..but to what song?!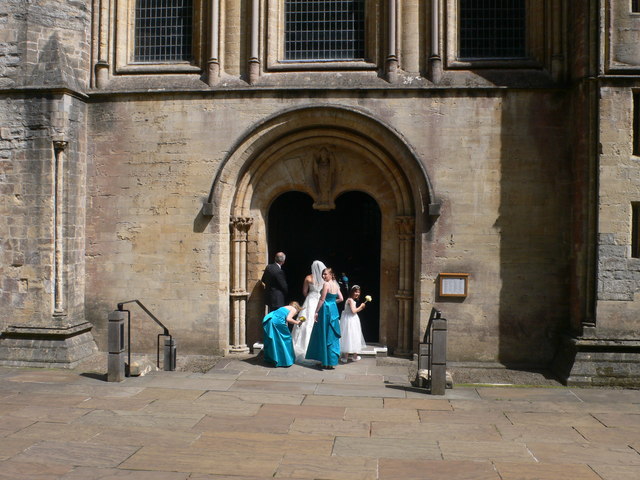 If there's one song in the ceremony that couples tend to agonise over, it's this one. We're often asked 'what song do people usually walk down the aisle to?', but in fact there is no one, typical song. The great thing is there's no right or wrong way to do this – it's your wedding and your choice. Choice can be overwhelming though, so here's some ideas that may help steer you towards the perfect entry song for you:
The good news is something we covered in a previous post; you only need to choose one song! This is more than enough for both the entrance of the bridesmaids and the bride, so don't worry about selecting separate pieces for both. But it's a big moment, for sure, and it sets the tone for the celebration to follow. There's a lot of pressure heaped on this part of the ceremony because it's the typical one used to capture 'wedding scenes' in TV and cinema. Whether it's Kylie and Jason's wedding in Neighbours, Love Actually or Bridesmaids, you're bound to have cinematic images of this moment embedded in your mind. (Aside: it's amazing how people believe they've experienced something in real life if they've seen it often enough on screen. For example, it seems to go largely unnoticed that the cinema classic, 'Does anyone here present have a reason why these two may not be joined in matrimony?',  is not part of either the Catholic or Civil ceremony in the Republic of Ireland!) 
Back to our pressing question for today…..what song should you walk down the aisle to? If you're finding this daunting, why not begin by deciding what sort of vibe you want to create. The Gospel Project typically prepare bespoke vocal harmony arrangements for each and every wedding, so we've performed every kind of song imaginable for the entrance, from slow and serious to pure fun. Do you see this as an upbeat, celebratory, moment? Or are you picturing something more solemn? Once you've thought about this, why not think about artists you really love and see if they have something suitable? Maybe you want something with energy, but not something you could dance to, and you really love Aretha Franklin; that could take you to You're All I Need to Get By, for example.
Or maybe you're thinking of a song with a strong message about the day, such as One Day Like This or Best Day of My Life. Perhaps it's simply a great love song, like You Got The Love or All You Need is Love. A related point is the importance of thinking about the lyrics – something we've written about in previous posts – to avoid awkward glances from guests if that song you heard as a love song is actually a break-up song, for example!
Once you've narrowed it down to a few options, it's really useful to stick on a recording of the song and try walking to it – how do you feel? Happy with the pace, or inclined to rush/walk more slowly than you're comfortable with? Are you walking down the aisle together, alone, or with one of your parents? If you'll have an elderly parent by your side, will they be comfortable with the pace? We guarantee if you you go through these steps you'll have no trouble pinning down the perfect song to set the tone for your celebration. And don't forget that we're here to help, so any questions at all, just get in touch. Happy wedding planning!