Wedding ceremonies + the art of timing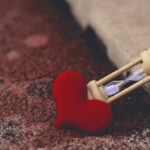 Times passes in a strange way the day you get married. The whole thing may seem to go by in the blink of an eye, yet a single moment might seem to last an eternity. Most people experience this only once in their lives, and the reality is unless you work in theatre or event planning, you've probably never organized an event like a wedding ceremony before, so you might underestimate the value of keeping certain moments brief, for example. Well, we've participated in hundreds of weddings, and you don't do that without gaining some insight into the pacing of a ceremony. So here's some examples of things we've either been asked to do, or have observed at wedding ceremonies, and which probably seem like good ideas – and might very well be, in a different context – but can feel rather uncomfortable in practice. In no particular order:
Separate pieces of music for the bridesmaids' entrance and the bridal entrance.
Like I say, the way in which time passes in a quiet room, with everyone's attention focused on the bride, is a new experience for most people. This is definitely one of the moments that can feel like an eternity; trust us, one song is more than enough to cover both the bridesmaids' entrance and the bridal walk down the aisle. On one or two occasions we've agreed against our better judgement to perform two separate pieces, because the bride was very keen on the idea, and guess what happened? The bride got nervous waiting and walked up to the first song anyway. Don't forget that everyone stands up, cameras at the ready, when we begin the first song and the bridesmaids procession starts – those people are expecting to see a bride at the top of the aisle within the next three minutes! You may feel like there's a loss of momentum if we finish one song and then start into a second one, all before anyone sees the star of the show.
Very young children doing readings.
Ok, obviously we weren't asked to do this! But we see it all the time. They may be brilliant readers, and they may have done it perfectly countless times at home, but on the day, in front of a lot of guests, they will more than likely become nervous. If yours is a church wedding, why not have the younger children read a prayer of the faithful instead? It's shorter, and they won't have to stand up there on their own.
We get asked about this a lot, ever since the film 'Love Actually'. I wish this was as simple as it looks on camera!
But in practice, there is no way to hide a gospel choir, complete with instruments and amplification, in a church or function room without your guests noticing… very few real life churches have galleries with curtains! Another consideration is cost; if the ensemble is going to be a surprise, for just one song, then you'll be hiring someone else for the rest of the music. 2 different music suppliers for your ceremony alone would be a large chunk out of most couple's budgets. So, unless you have a friend like the character in the film who's happy to foot the bill for you, maybe give this a miss.
Full-length songs at the candle lighting.
Try this at home; with a stopwatch, the two of you stand up, light a candle each and sit back down – how long did it take? 20 seconds or so, right? Well, the intro to many songs is longer than that! We always recommend a short instrumental rather than a song here as, unlike a full-on vocal number, an instrumental can be trailed off whenever you're comfortable sitting back down. Again, we've sometimes agreed to go against our better judgement on this one, and the celebrant was all but tapping their watch, meanwhile the couple were standing on the altar trying not to look uncomfortable.
Very slow or quiet songs as you sign the register.
The mood in the room changes quite a bit when the ceremony is officially concluded. Having sat largely in silence for the previous hour, your guests are now free to chat, move around and take photos – it's quite a nice, relaxed moment (though perhaps not for the two people having the cameras pointed at them!) During all this bustle, slower or more reflective songs will just be lost. Why not have an upbeat song with a bit of energy, like this one?
Hope this helps! Happy wedding planning 🙂
Cathy