'My Own Gospel Project: 2005-2015' by Clara Rose Monahan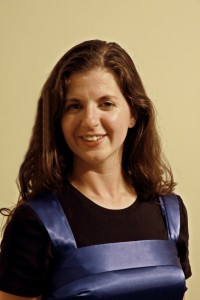 … ' Le Project Gospel'… 'The Dublin Gospel Project'… ' Gospel Choir' … 'The Gossible Project' …
The music group I've been a member of for the past 10 years has been called many things – I have mainly called them 'friends', or the longer title: "friends with whom I sing, from whom I learn and share creative experiences… and life experiences"!
From the age of 20 to 30 I was a member of this amazing 6 piece vocal harmony group, 'The Gospel Project' (5 singers, one piano player). 'Back in the day' we also had a full band of bass, drums and the whole shebang – but like everyone else, we had to 'downsize' during the recession!
As you can imagine, being in a band for this long and in this period of your life brings with it everything… the way I look at it, I finished my music degree which taught me all about music theory, composition, classical performance etc. but then I joined 'The Gospel Project' and it taught me EVERYTHING else…
Practical stuff: How to create a blend with my voice and the rest of the group, how to set up a P.A, how to organise a rehearsal, how to really practice for something, how to wrap mic leads properly, where to find plug sockets in old churches, how to make tea for 9 people, how to fit a drum kit into a Ford Fiesta…
Music business stuff: How to deal with prospective clients for gigs/wedding ceremonies, how to write/record/release an album independently, how to organise an album launch, write a press release, how to do a photo shoot, how to deal with someone who 'forgets' to pay you…!
General life skills: getting on with those 'creative types' in the band (sooo difficult!), finding churches in various parts of Ireland, driving for hours with someone and not running out of conversation, buying sandwiches for 6 people and getting the order correct, performing without a guitar, still laughing when everything that could go wrong goes wrong.
And what can I say about the music. What amazing music I have sung with this group. I really 'found my voice' in 'The Gospel Project'. It allowed me to explore parts of my range that I didn't know existed and that feeling of being 'like a string on a guitar' – which is something someone who once sang with us said.
The feeling of pure, musical strength and security you have when singing with a group like this is unprecedented and something which I will probably find it difficult to experience again.
Our director Cathy's arrangements and repertoire choices were always right on the money and a pleasure to rehearse and perform. Special favourites of mine will always be, "I'll Take You There" (The Staple Singers), "Good Religion" (The Blind Boys of Alabama) "Hosanna" (Soweto Gospel Choir) and "Swing Low, Sweet Chariot" (arr. Anne-Marie Redmond).
One of the great gifts of 'The Gospel Project' is to make 'challenging' material sound wonderful and over the years some favourites have included, "Precious" (Annie Lennox), "My Life, My Love, My All (Kirk Franklin), "Over the Rainbow" (Israel Kamakawiwo'ole) and "One Day Like This" (Elbow).
And finally I come to inspiration and friendship. This group of people from its humble beginnings and to its current line-up have all in one way or another contributed to inspiring me and/or being a great friend to me in life.
To Cathy and her "Gospel Project" I salute you, I thank you and I wish you 'Godspeed' as you journey into the future raising more roofs, making more married couples dance down the aisle and bringing warmth & joy to people and to each other!
Thank you for every memory,
See you all down the trail, your friend in music,
Clara Rose Monahan   xxx
2nd June 2015